Water Soluble PVA Cutting Fiber
LIWEI CHEMICAL CO. LTD
Water soluble PVA cutting fiber LIWEI CHEMICAL CO. LTD
The major specifications are2.2dtex×4mm, 1.56dtex×35mm ,1.44dtex x 44mm, 1.56dtex x 38mm, 1.56dtex x 4mm and 2.0dtex x 38mm. Water soluble PVA cutting fiber with line density of 1.11-8.89detex and length 4-70mm can be made as customer's request. The temperature for its use is 20-30 degree, and the relative humidity is 60-70%.
| | | |
| --- | --- | --- |
| Item | Unit    | Index |
| Density deviation rate   | %    | ±5 |
| Length deviation rate   | %   | ±5 |
| Soluble temperature | ℃   | ≤93 |
| Dry breaking tenacity   | Cn/dtex    | ≥3.2 |
| Crimp number | Piece/25mm | ≥3.0 |
| Dry breking elongation    | % | 27±7 |
| Non-solubles in water |  % | ≤0.25 |
| Mirabilite contents | % | ≤0.10 |
| | |
| --- | --- |
| Packing | Packed in 165 woven P. P. Bag, 9.075MT / 20'FCL without pallets. |
| Storage | 20°C 2 years |
| Shipping | Room temperature 5-30℃ in China; may vary elsewhere |
Liwei PVA is one of the top 10 PVA factories and the top 100 strongest enterprises in anhui province.In 2010,Liwei PVA is evaluated as advanced and high technical company. We mainly deals in polyvinyl alcohol,PVA,PVA fiber and raw materials for producing PVA like vinyl acetate,calcium carbide.
For samples, pricing, or more information, please call us at 0086-25-52397803 or mail to info@china-pva.net or fill out the following form. We will respond to you as soon as possible.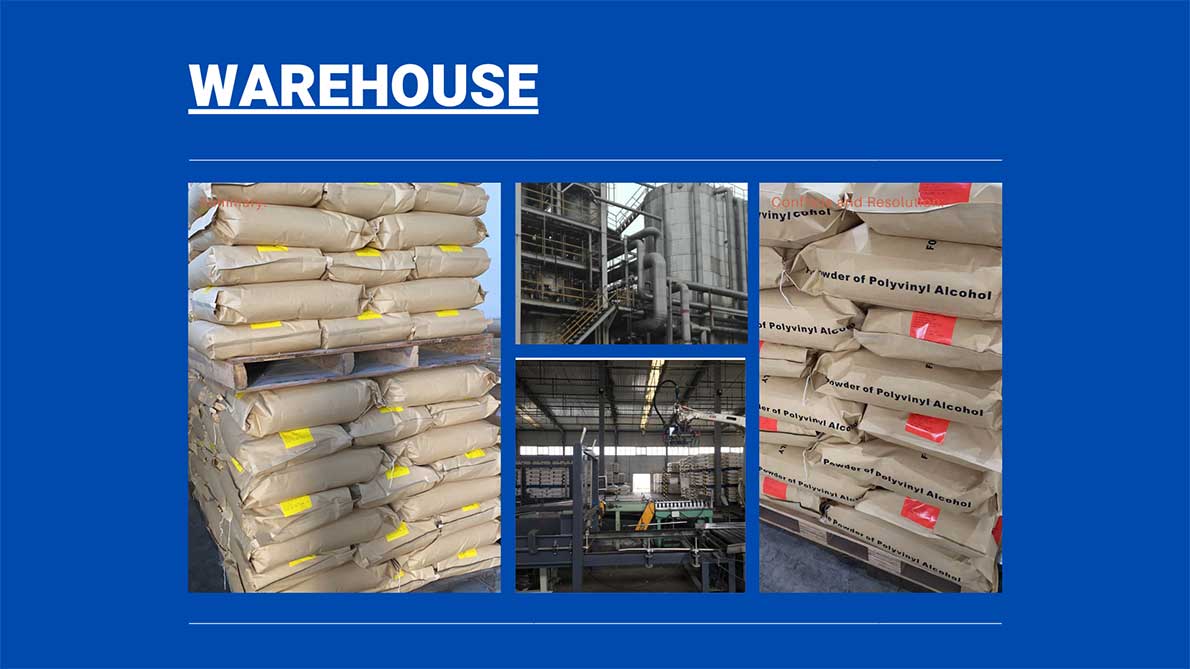 Common Names
Polyvinyl Alcohol fiber
Structure
(C2H4O)n
CAS No.
9002-89-5
Boiling Point(℃)
No data available
Molecular Weight
44.0526
Melting Point(℃)
200 °C
Appearance
White crystalline
Vapor Specific Gravity
No data available
HS Code
390530
Flash Point(℃)
No data available
Solubility
Polyvinyl alcohol fiber can be blended with other fibers, and then dissolved after textile processing, to obtain fine yarn high-grade textile
Autoignition Temperature(℃)
No data available
Safety Phrases
None
RIDADR
None
WGK Germany
None
Packaging Group
None
Hazard Class
None
SYMPTOMS
PREVENTION
FIRST AID
Inhalation
None
None
None
Skin
None
None
None
Eyes
None
None
None
Ingestion
None
None
None
Features:
Water soluble PVA cutting fiber is a kind of PVA fiber made from polyvinyl alcohol through wet spinning, heat treatment and crimping-oiling in water at normal temperature. It is good in dry heat stability, physical and mechanical properties. The remarkable characteristic is its total dissolving in water at a range of temperature. This kind of PVA fiber is mainly used in Textile industry for making the yarn and cotton.
Application and Uses
Water soluble PVA cutting fiber has many special uses for its water solubility. It is widely used in non-woven fabric, papermaking, spinning and weaving, medical treatment and health care, etc. Especially, woven or non-woven fabrics made from water soluble PVA fibers are used as embroidery linings, on which various lace designs can be embroidered, and after it is dissolved, all kinds of beautiful laces come into being. Besides, it can extensively be used to produce sanitary sheets for women, baby napkins, medical and sanitary articles. In addition, it can also be used for vegetable seedings, planting crops and fruit trees to improve the output. This fiber can be used in textile to increase yarn count, level sizing and spin twistless yarn, etc.